26 Mar

Influential new appointments for 2021 Fellow Christopher Stewart and 2018 Fellow Tom Baden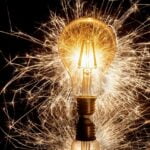 We're delighted to report that Dr Christopher Stewart joins the first cohort of the UK Young Academy, and Professor Tom Baden has recently been elected to the Board of Directors for the European Brain Council.
Tom Baden joins the Board of Directors for the European Brain Council
In March, former Lister Fellow, Professor Tom Baden, was appointed to the Board of Directors for the European Brain Council (EBC).
Based in Brussels, the EBC serves as the umbrella organisation for European neuroscience, neuro-patient organisations, and industry partners, with a mandate to speak with one common voice in European policy making, such as in European Parliament.
This new appointment places Tom in a unique position to influence neuroscience research, education, and policy across Europe.
"I am humbled and delighted to do my bit in helping our discipline navigate a variety of important policy issues to ensure that Europe can continue to be a global hub for innovation and research long into the future for the maximum benefit of all."
We also congratulate Tom in being awarded the 2022 FENS/Boehringer Ingelheim Award, which is given to European scientists in recognition of outstanding and innovative neuroscience research. Tom was presented with his award during the Federation of European Neuroscience Societies (FENS) Forum on 9-13 July 2022 in Paris, where he delivered a special lecture.
Tom continues to research the function and evolution of neuronal circuits by focusing on early vertebrate vision at the University of Sussex. He is also the Director of the Sussex Centre for Sensory Neuroscience and Computation, and promotes scientific capacity building in Africa.
Find out more about the Baden Lab's research on their website.
Christopher Stewart elected to first cohort of UK Young Academy
The UK Young Academy connects and develops talented individuals in the early years of their career from a wide range of sectors so they can collaborate to make a difference in the world – and 2021 Lister Fellow, Christopher Stewart, has just been elected to this brand new organisation.
As one of 67 members in the first cohort, Christopher joins researchers, innovators, clinicians, professionals and entrepreneurs from across the UK who have each made significant contributions to their field, while going above and beyond to make an impact outside of their main areas of work.
"I've been involved in numerous initiatives at Newcastle University, including building strategies for improving opportunities and retention for underrepresented groups, including women and people from ethnic minorities," said Christopher. "With my appointment to the first recruits in the UK Young Academy, I  will have the opportunity to work with leading professionals from a range of industries to expand this work on a national and global scale."
``I am determined to address what I feel is worsening inequality and work for a future where all people are able to achieve their ambitions, regardless of background, circumstance, and privilege.``
Officially taking up his five-year post in January, Christopher will have the opportunity to shape the strategy and focus of the Academy, tapping into their collective knowledge and expertise to inform local and global policy discussions. The newly established members will also decide on the Academy's work programmes, which will span across all areas of our members' expertise to find innovative ways of working and share knowledge.
We wish him the best of luck in this inspiring new role!