23 Jun

Announcing the eight Lister Research Prize Fellows 2022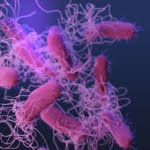 It is our greatest pleasure to announce the researchers who have been awarded the 2022 Fellowship in recognition of their excellence as early-career biomedical scientists and the future potential of their cutting-edge work.
This year, in a response to the Covid pandemic, we were keen to award as many Fellowships as possible. We received a high number of outstanding applications and so we are delighted to say that, for the first time, eight researchers will receive the £250,000 in flexible funding.
The 2022 Lister Prize Winners
Dr Shoba Amarnath, University of Newcastle upon Tyne
Immune checkpoint therapies – antibodies directed against checkpoint proteins such as programmed cell death-1 receptor (PD-1) – benefit about 30% of cancer patients. But why do the majority of patients not respond?
Shoba's aim is to determine whether early immune activation triggers driven by tumour cells can play a key role in enhancing response to checkpoint therapies. Her team discovered that early immune responses driven by Innate Lymphoid cells (ILCs) can be regulated by PD-1 in normal immune system. But whether PD-1 can singularly control early immune responses driven by ILCs in tumours remains unclear. Determining immune modifiers that drive robust early immune activation may be key to improving checkpoint therapies and stratifying patients.
"Our work relies on novel resources; technologies such as spatial transcriptomics, BD Rhapsody single cell protein and transcriptomics analysis that will be primarily supported by this award."
Dr Elizabeth Ballou, University of Exeter
Fungal pathogens are underappreciated causes of human disease and death. Elizabeth's group studies how relationships between soil-dwelling fungi and bacteria influence disease.
They have shown that transient interaction with bacteria can cause changes in fungal stress resistance and resulting in increased virulence. In some cases, stable partnerships (endosymbiosis) between bacteria and fungi can help them evade the immune system's defences. By investigating the molecular mechanisms by which fungal-bacterial partnerships influence pathogenesis in a variety of species, Elizabeth's lab is identifying new ways to block fungal stress resistance and improve patient outcomes.
"The funds will support my team's research and enable our mission to raise awareness and research capacity for these fascinating but devastating organisms."
Dr David Bending, University of Birmingham
T follicular helper (Tfh) cells are a key immune cell population controlling the generation of high affinity germinal centre B cells and antibody responses. Key questions regarding how antigen density and receptor stimulation regulate Tfh cell development and maintenance remain unanswered.
David's lab employs state-of-the-art tools to reveal how T cell receptor signal strength and duration impact upon Tfh cell formation and the ensuing development of antibody-secreting lymphocytes.
Better understanding these processes will help to design more effective vaccines and immunotherapies.
"The Prize's flexible funding will allow me to expand the reach and impact of our science into a rapidly progressing area. It will also allow me to recruit expertise in the field of germinal centre of biology, establishing my lab as a group with broad expertise in adaptive lymphocyte biology."
Dr Amanda Chaplin, University of Leicester
Double-strand breaks in DNA are extremely dangerous if not repaired, and can cause genomic instability, cell death and cancer.
Amanda's lab studies a key mechanism to repair these breaks, called non-homologous end joining (NHEJ). They use cryo-electron microscopy and biochemical techniques to understand large multicomponent assemblies critical for DNA repair. Proteins involved in NHEJ are also important during viral infection, which they are also investigating.
Understanding these mechanisms has the potential to develop specific therapeutics against cancer and viruses.
"Just a few months into establishing my own research group, this award will allow flexible funding to equip the laboratory effectively. The award will also allow me to be part of the Lister community, which is a huge honour, and I am looking forward to the interactions, discussions, and using this immense pool of knowledge to help my own research flourish."
Prof James Davies, University of Oxford
James' main interest lies in understanding how the genome encodes the information required to create complex organisms.
His lab specialises in understanding how DNA is structured within the nucleus and how this relates to gene expression.
They have developed new approaches that allow DNA structures to be determined at very high resolution. These are providing insights into the fundamental mechanisms by which genes are controlled as well as enabling them to understand the effects of sequence variation on human disease.
"I'm very much looking forward to the opportunities that the Fellowship will bring. The Prize will provide invaluable support for my scientific career, particularly because it will give me the freedom to work on new ideas and provide access to new technologies."
Dr Marco Di Antonio, Imperial College London
Marco's group develops chemical tools to assess how DNA changes structurally and chemically during ageing and disease development. Specifically, they investigate the prevalence of non-helical DNA structures and DNA chemical modifications in the context of ageing related disorders.
They aim to develop chemical-based tools to perturb, in real time, DNA-methylation in ovarian cancer cells using light irradiation.
This technology will underpin druggable pathways to restore the sensitivity to therapies whilst also identifying diagnostic markers to monitor resistance acquisition.
"Winning this prestigious prize as a chemist working in biomedicine feels particularly special. Beside the resonance that this prize will provide to my research, I believe it showcases the potential for chemists to contribute to biomedical research, and hopefully will inspire more chemical biologists to apply for the Lister Prize over the coming years."
Dr Anthony Khawaja, Institute of Ophthalmology, UCL
Glaucoma is the commonest cause of irreparable blindness globally and poses numerous challenges. Detecting disease early is challenging, response to available treatments is variable, and it is impossible to predict which patients will become blind.
The solution to these challenges lies in the fundamental cause of glaucoma: its complex genetics.
Anthony's team is identifying many new genetic markers of glaucoma and building prediction tools that will enable population screening for early detection and enable more personalised glaucoma care, saving sight and considerable cost.
"It's a huge privilege to be awarded the Lister Institute Prize, and I'm excited at the doors this will open. It will support me hiring a senior bioinformatician to manage my growing team and data resources. In the longer term, the flexible funding will massively accelerate new collaborations and testing of new ideas."
Dr Tung Le, John Innes Centre
Despite bacteria from the Streptomyces genus being the source of most clinically important antibiotics, scientists have only recently begun to explore the genomic and functional diversity of Streptomyces in our soils. A thorough exploitation of Streptomyces for the discovery and production of antibiotics will depend on a much better understanding of their genomic and functional diversity, and of the developmental and cellular mechanisms that enable this remarkable metabolic potential to be realised.
Streptomyces are peculiar in that they often contain giant linear plasmids, which are often involved in complex metabolic processes including antibiotic production. Tung's group is interested in understanding the fundamental mechanisms by which these important linear plasmids are faithfully segregated and how they might contribute to the genome evolution in antibiotic-producing Streptomyces.
Many of the researchers that have inspired my career are Lister Fellows. Having the work of our lab recognised alongside such ground-breakers is humbling and validates the hard work of all of our members and collaborators to date."
Apply for the 2023 Lister Prize Fellowship
Applications for the 2023 Prize will open in mid-July. We welcome applications from early-career biomedical researchers across the UK and the Republic of Ireland who feel that the funding would make a major difference to their work.
We offer a prize of £250,000 (awarded as a lump sum grant) that must be spent within five years. It can be used for any research costs and expenses, including the salaries of post-doctoral workers, technicians, or PhD students, except your own salary.
Please keep an eye on the website, Twitter and LinkedIn for further announcements.
Meanwhile, you can find out more about the Prize on this page: http://lister-institute.org.uk/what-are-the-research-prizes/
There are further details about eligibility here: http://lister-institute.org.uk/eligibility/
And this page describes the application process in more detail: http://lister-institute.org.uk/how-to-apply/