As part of our commitment to developing a high quality biomedical research environment in the UK and Republic of Ireland, we run a Fellows' meeting every year to discuss the latest advances of our valued research prize winners.
The annual event is an opportunity for our large and diverse range of members to network and present new research findings and implications to their peers. This private event is attended by many of the 152 current and former fellows (the latter mostly now eminent scientists) as well as the Charity's trustees and Scientific Advisory Committee members.
This year the event will be held over Thursday the 6th and Friday the 7th of September, and will take place at Corpus Christi College at the University of Oxford.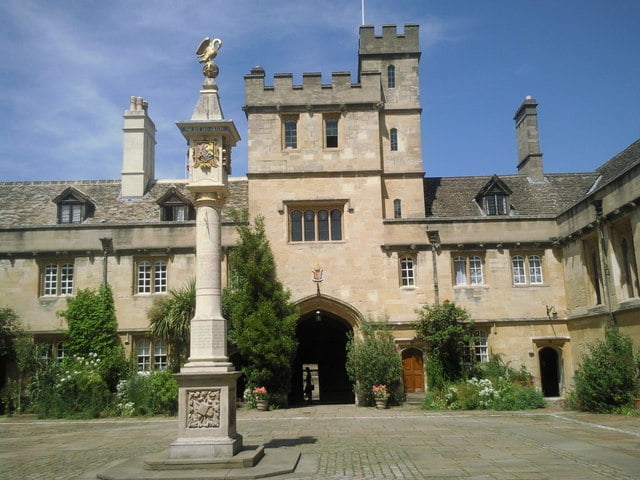 Corpus Christi College was founded in 1517 boasts an impressive list of alumni that includes the philosophers Isaiah Berlin and Thomas Nagel, the writer Vikram Seth and the politicians David and Ed Miliband.
This fantastic setting will play host to the Lister Institute's extended membership for a highly anticipated event that will involve a poster session on the Thursday and the Special Lister Lecture on the Friday.
The poster session is an opportunity for current Fellows to present their latest research results and direction, and field questions from other attendees. The session is performed in a relaxed setting, with open discussions enabling our Fellows to network and catch up.
The Special Lister Lecture will be given by Professor Sir Adrian Bird, who is a valued member of our Governing Body.
The Lecture is entitled "Towards understanding and treatment of Rett Syndrome" and will discuss Professor Bird's research at the Adrian Bird Lab in University of Edinburgh on the genomic DNA sequences that relate to Rett syndrome.
Rett syndrome is a rare genetic brain disorder that primarily affects young girls. It can cause seizures, slow growth and problems with coordination and language, and targeted genomic therapies would represent a significant advancement in the field.
Professor Bird's team are working to improve functional annotation of the genome, and are studying the methyl-CpG binding protein MeCP2's relationship to Rett syndrome due both to its accessibility as a research target, and the seriousness of the condition.
Beyond the prestigious research prizes awarded by the Lister Institute, we believe that access to and membership of an extensive network of well-credentialed scientists is a key part of the value we bring to the biomedical research community in the UK and Republic of Ireland. Events such as our annual Fellows' meeting provide an excellent opportunity to bring this network closer together.