22 Dec

Season's Greetings from the Lister Institute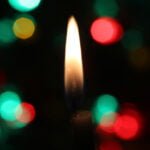 Everyone here at the Lister Institute would like to send our best wishes to you all for the festive season and the New Year!
The highlight of our year, as ever, was in awarding the Lister Prizes to our Fellows! In 2022, we received 82 applications and were in a position to award eight Fellowships – a new record for us. This was a result of the Governing Body's decision to support more researchers as a result of Covid and other challenges facing young researchers in the current climate.
The following individuals received the Prize as a mark of their outstanding biomedical research:
Dr Shoba Amarnath, University of Newcastle upon Tyne
Dr Elizabeth Ballou, University of Exeter
Dr David Bending, University of Birmingham
Dr Amanda Chaplin, University of Leicester
Prof James Davies, University of Oxford
Dr Marco Di Antonio, Imperial College London
Dr Anthony Khawaja, Institute of Ophthalmology, UCL
Dr Tung Le, John Innes Centre
You can read more about the Prize Winners and their areas of research in our news story from earlier in the year.
We also funded 36 Summer Studentships as part of our aim to nurture the future leaders in biomedical research. First established in 2011, this scheme supports undergraduate students to carry out summer research projects with Fellows and former Fellows and provides funding for a student to spend time working in a Fellow's laboratory during the summer holiday period.
Some of the students who took part joined us at our Annual Fellows' Meeting in September to share posters of their projects. As usual, the event was in the usual venue of the University of Oxford's stunning Corpus Christi College and offered a wonderful opportunity to bring our community together in person to talk, listen, connect… and have fun.
Most of our 2022 Prize Winners were able to join us at the meeting to introduce themselves and give an overview of the lines of research they'll be pursuing using the Lister funding. We also enjoyed a lecture from former Fellow, Professor Frances Platt, who spoke about her journey to establishing miglustat as an approved treatment for lysosomal storage diseases (after her early work on miglustat was supported by her Lister Fellowship).
It was also a sad occasion, for it marked the departure of our outgoing Chair, Professor Sir Alex Markham, after an 11-year tenure. The occasion was celebrated with bottles of Alex's Lister Ale, brewed by the man himself during an experience given to him as a leaving gift.
And so, we move into 2023 with a new Chair, Professor John Iredale, and a new Chair of the Scientific Advisory Group, Professor Julian Blow. Again, you can read the details here, as published earlier in the year on our news page.
As well as new paper and exciting research advances, 2022 also brought the following news for the Institute, our Fellows, and Members:
It's been another fantastic year for us and our community – and one that has thankfully been free of disruption to research. We're looking forward to 2023 and continuing to support the exciting and dynamic biomedical research community in the UK and Republic of Ireland.